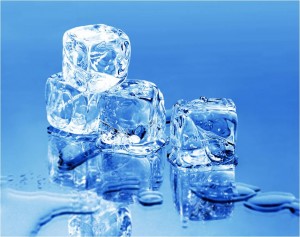 Today I was doing my cold calls.
I think about cold calls a lot, the more I talk with solopreneurs and budding salespeople.
Here's what I realized.
There is a lot of mythology about cold-calling.
There are two visions that people conjure up when they think about cold-calling:
Either they imagine the frustrated cold-caller: locking his jaw, picking up the phone with a clenched fist, hoping that someone won't actually answer the phone, "Please GOD Please, let it go to voice mail". Then (when they answer) "Please GOD Please, let them be nice".
OR
They imagine the Monster Cold-Caller: fangs dripping with the blood she anticipates from her victim.Going for it. Driving and driving and driving – like a machine mowing down everything in her path.
(Genders made up).
It's not like that for me, and it doesn't have to be that way
I am not going to pretend that calling on someone I do not know is ever easy. We have a natural resistance to being a pest and feeling like we are wasting someone's time! THANK GOD for that resistance! It is not something to overcome. It is a reminder that you are an AWESOME human being.
Which brings me to the next mythology:
If you want to be a great cold-caller, you must have a thick skin
People imagine that the great cold-caller can take a "rejection – kick-in-the-teeth" call and move on. Not true.
It doesn't work to have a thin skin, either, but perhaps the thickness of your skin has nothing to do with it.
A new paradigm
Imagine this. If you were a person who was passionate about your product. You had done as much research as possible about who you are calling to make a conversation about THEM (this takes about 2 minutes, tops!) and you are willilng to consider that there is another person on the other end of the line who has priorities in their day and their lives. And you KNEW that 3 out of every 10 people were going to respond to you favorably.
NOW, how does cold-calling look?
It starts to look like an interesting conversation. An opportunity to connect. A thought about how YOU can make a difference in someone else's day.
Here's the rub
There are four muscles YOU MUST develop as a 'cold-caller'.
1) Creativity – get creative about how to reach the people who will care
2) Emotional Radar – learn to get in "someone else's world" FAST
3) Vulnerability with Confidence – the 'hardest' of all, but the most rewarding
4) A system that you stick to – you've gotta do the work. Every week. Sorry!
If you can do those, the world is your oyster
And they are simple skills to build. And trainable. I have trained my sales staff to LOVE outreach. I have a hard time calling my cold-calling "cold", 'cuz it rarely is.
Let's keep the conversation going. Just know that there are ways that you will be LIT UP by your cold calling. AND YOU WILL RULE!
Wondering how to go from 5 to 6 figures in sales? Check out this Free eBook: http://ebook.solidsixblueprint.com/solid-six-ebook/
Love your work UP!
The Irreverent Sales Girl
Thoughts about this...