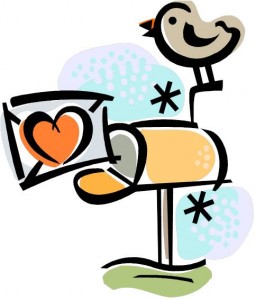 I got STRUCK today.
With my own advice.
Remember that fabulous interview we did last week with Bob Burg? The one where HE gave us his precious time and talent – and great advice?
Guess what I got in the mail today! I got a Handwritten Thank You Note from Bob!
Know how I always say that the two most important things to wild success are "Be On Time" and "Send a Handwritten Thank You Note"?
Wondering how to go from 5 to 6 figures in sales? Check out this Free eBook: http://ebook.solidsixblueprint.com/solid-six-ebook/
Well, I was right.
It was an incredible feeling and made me realize exactly why Bob is such a huge success! Yes, it takes extra time and it takes effort and thought (and a stamp). But it MAKES YOU STAND OUT because almost NO ONE does it!
Love your peeps UP!
The Irreverent Sales Girl
Thoughts about this...