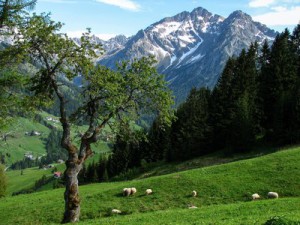 This post dates W-A-A-A-Y back to January 2012 – Enjoy our Throwback Thursday Irreverent Article.
"OK.
I know it maybe corny, but that song from The Sound of Music – "Climb Every Mountain" – turns out, it's right on the money! Look it up!
Wondering how to go from 5 to 6 figures in sales? Check out this Free eBook: http://ebook.solidsixblueprint.com/solid-six-ebook/
But, the most important thing to remember…..when you're moving through molasses…..working to get to your dream…..remember, it's going to require every fiber of your being – the big dream. Often, it's easy to get trapped in, "Well, this life is just great enough, I'll take it" (and that's valid).
But, the BIG ONE takes all of you, leaves nothing wanting — and the Universe will align in mysterious ways when you give it all you've got. Anyone tells you something else? Well, don't take any wooden nickels!
I know you've got it in you, or you wouldn't be reading this right now!
Love,
The Irreverent Sales Girl"
Want to get the really good stuff? That only my Tuesday Newsletter subscribers get? Go here to sign up!
Thoughts about this...